Quick and Convenient Oil Change
Get a full-service synthetic blend oil change for just $19.95 (or $49.95 for FULL synthetic) for first-time customers with a FREE 27 point courtesy inspection! Includes: Replace oil and filter, top off all fluids, set tire pressure, road test, 27 point vehicle inspection, performed by ASE certified automotive repair technician. Limited time offer. Some exclusions apply. Call for details.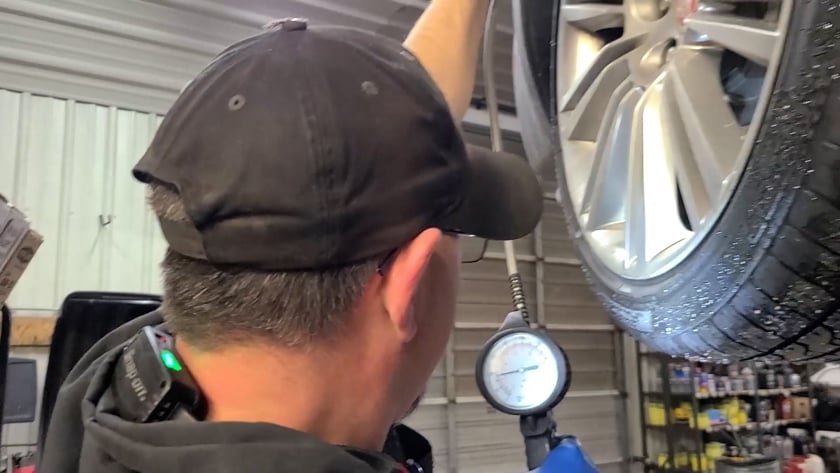 Schedule Your Next Appointment

Let's take care of your vehicle.
Lansing, IL: (708) 418-5000
Hobart, IN: (219) 759-0233
"I want to keep my car running smoothly!"
If you're like us, then you take pride in your car and want to keep it running smoothly. Fine Tune Auto is the quick and convenient solution to maintain your vehicle and get the job done right, without an appointment.
We'll fix it right the first time
We use only the best quality parts and our expert technicians will do a 27-point safety inspection to ensure your vehicle is safe. If any issues are found, we'll fix them immediately so you can enjoy driving with peace of mind.
Quick service with no appointment needed
Don't let time be your biggest obstacle. With over 20 years of automotive repair service experience, we know what needs to be done to keep your car running smoothly without any hassle or delay. We're ready when you are!
How quickly can I have an oil change?
We offer oil changes that take as little as 30 minutes for most vehicles, so you can get back on the road quickly without wasting any time or money.